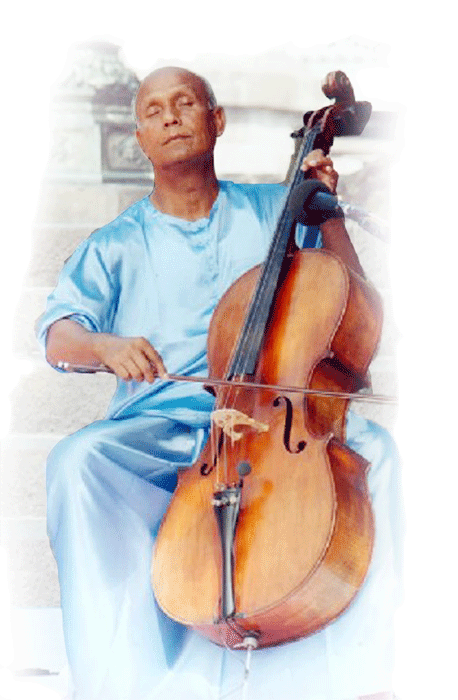 The Songs of the Soul concert series was inaugurated in April 2008 after Sri Chinmoy's passing, with the aim of offering audiences around the world an experience of the beauty and expressive depth of Sri Chinmoy's music.
As both composer and performer at his own concerts, Sri Chinmoy sang and performed his haunting Bengali and English songs on more than twenty different musical instruments from various cultures, as well as offering moments of silent meditation.
Through his concerts, he created an atmosphere of deep inner peace, in which meditation became spontaneous. In his own words, "In the spiritual world, next to meditation is music, the breath of music." And "Soulful music is the music that immediately elevates our consciousness to the Absolute, to the Highest. Soulful music is next to meditation, and it carries the beauty and fragrance of silence, the message of the inner and higher worlds."
At the Songs of the Soul concerts, we strive to create the same soulful and meditative atmosphere. Concerts feature up to eight different musical ensembles from around the world, performing Sri Chinmoy's songs in a wide variety of musical styles.
Since 2008, Songs of the Soul has travelled to dozens of countries around the globe, reaching more than 100,000 people in over 200 concerts.
Sri Chinmoy never charged admission for any of his public concerts and meditations. Following in this tradition, we are proud to offer all concerts free of charge.