Songs of the Soul
Concert in San Diego
Saturday, August 31. - 7:00 p.m.
Garfield Theatre at Lawrence Family JCC
4126 Executive Drive
La Jolla, CA 92037-1338

You can reserve your free tickets here:
by phone: 619-376-3627
pickup: Restaurant Jyoti-Bihanga, 3351 Adams Ave., San Diego, CA 92116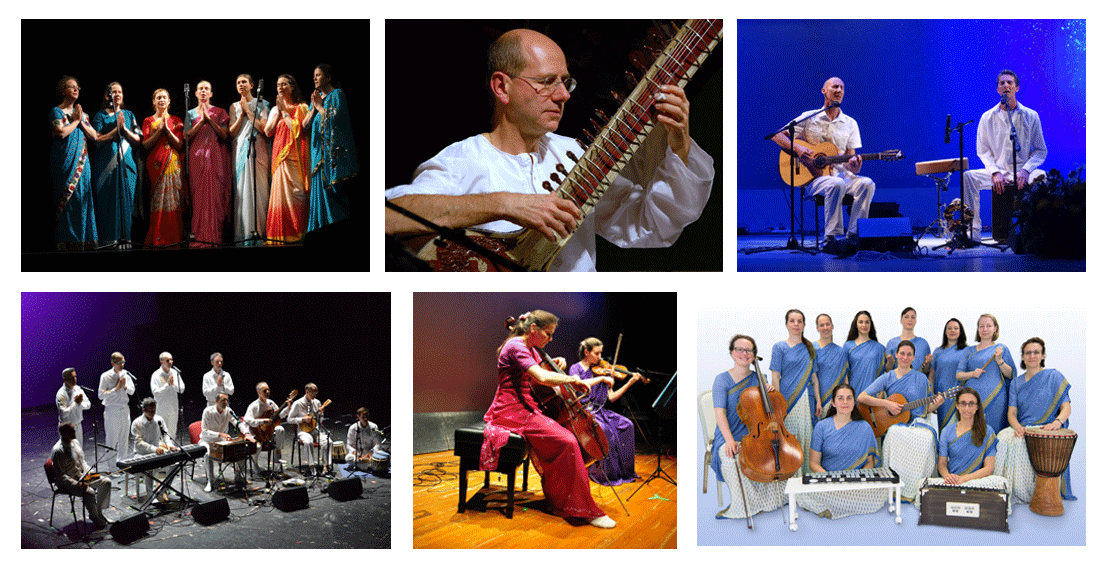 After more than 200 concerts all over the world, the ensemble of Songs of the Soul
gives a guest appearance in San Diego.
Six music groups with outstanding musicians from different countries perform
the song compositions of Maestro Sri Chinmoy (1931-2007).
An evening full of magic - with dreamlike melodies and dynamic arrangements.
Let yourself be enchanted by the sounds from all over the world - classical music, jazz,
Orient and Folk - soulful music for meditation.
A concert experience full of musical surprises, with rarely heard instruments.
like the Armenian Dukuk, the concert harp and the Chinese Erhu.
An extraordinary concert experience for heart and soul.