Songs of the Soul
Concert in Ottawa
Tuesday 15. October - 7:30 p.m.
Alumni Auditorium
University Centre
Ottawa 85 University

You can reserve your free tickets here:
by phone: 613 422 0308
pickup: Phulero Dola Flowers, World Exchange Plaza, 111 Albert St
Garden of Light, 1099 Bank St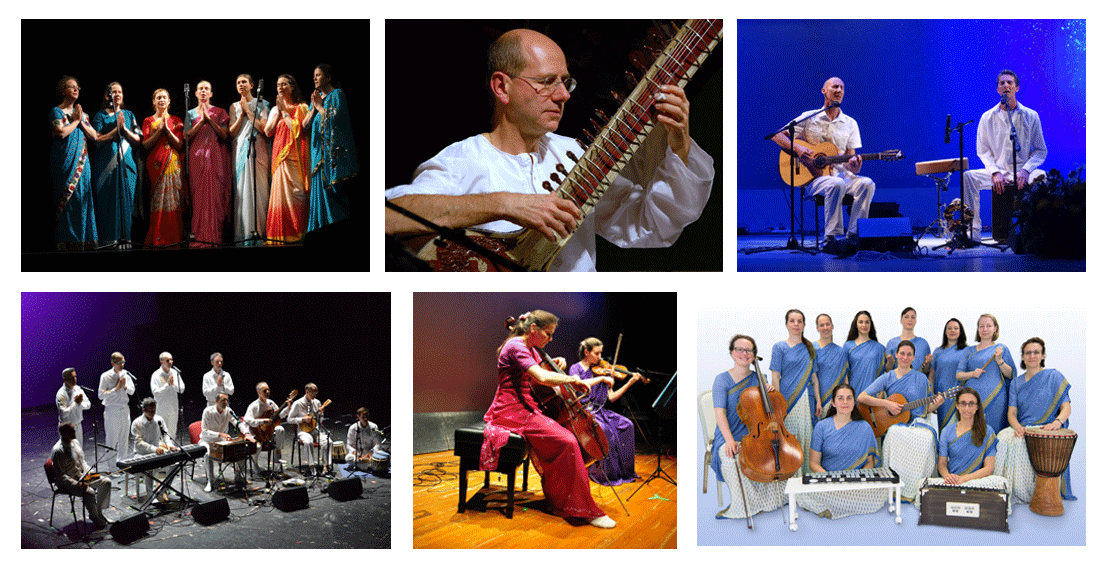 After more than 200 concerts all over the world, the ensemble of Songs of the Soul
gives a guest appearance in Ottawa.
Six music groups with outstanding musicians from different countries perform
the song compositions of Maestro Sri Chinmoy (1931-2007).
An evening full of magic - with dreamlike melodies and dynamic arrangements.
Let yourself be enchanted by the sounds from all over the world - classical music, jazz,
Orient and Folk - soulful music for meditation.
A concert experience full of musical surprises, with rarely heard instruments.
like the Armenian Dukuk, the concert harp and the Chinese Erhu.
An extraordinary concert experience for heart and soul.